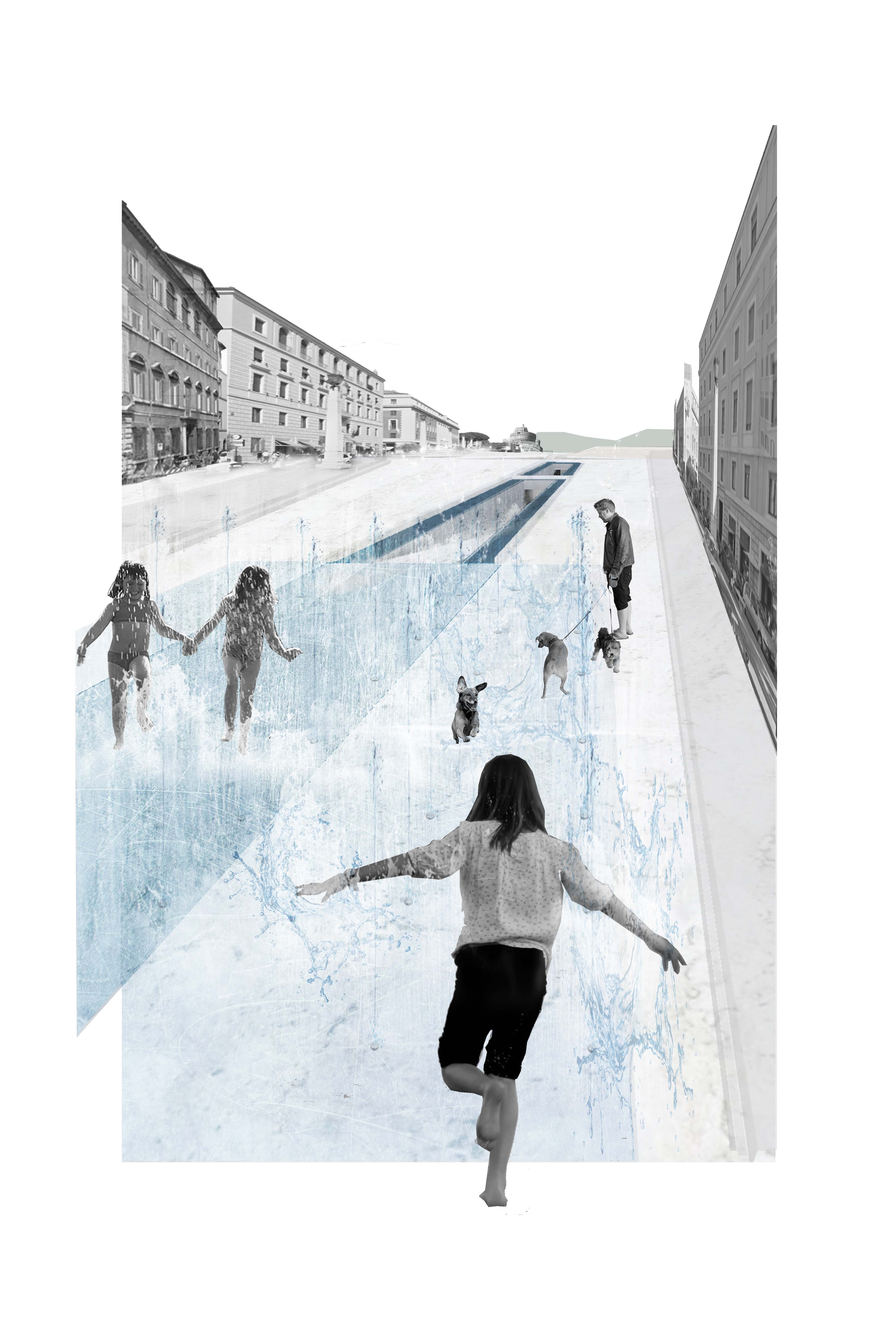 ARCHITECTURE



Aqua Walk: New Waters of Rome (2017)

Roma regina aquarum.

The Eternal City is unique in its shear number of man-made water related features. Today, the city is decorated with aqueducts fragments, ornamental fountains, flood markers, and drinking fountains (nasoni). Rome's fountains are perhaps some of the most spectacular displays of water in the world. Transfixed by the impressive display of water that cascades from the nozzles of ornamental sculptures that decorate them, without a doubt, water is central to Rome's identity. Yet in the 21st century, Water in Rome is only experienced visually.

This proposal is a series of sunken site interventions that metaphorically expands and re-imagines Rome's relationship with water.

Surgical 'aqua-walks' are inserted strategically into piazzas alongside the spiral 'aqua-museum' in the Tiber River. Chosen public spaces are thus reactivated and redirected for public education on the origins of water in Rome.